Living AS Truth - 5 Day Self-Realisation Retreat - 1st to 5th of May 2023
You're invited to join Christopher and others on this 5 day "Direct Path" Self-Realization Retreat in the north of England, on the 1st to 5th of May, 2023, to explore the nondual nature of "Living AS Truth", and how to bring that effortless freedom into daily living.
This retreat will show you how to;
See clearly the truth of your Infinite Nature

Remain established in your Infinite Nature

See through false beliefs

Meet the world and human emotions from your Infinite Nature

Trust, surrender and follow your Infinite Nature in daily living
This retreat is not only an opportunity to clarify, realize and confirm the reality of your true nature, but also on how to embody and follow your truth in every day living!
Sessions with me on this retreat will consist of;
Guided Meditations

Guided Subtle Practices

Guided Self-Inquiry

Direct Invitation and Explorations of True Nature

Q & A's
All the food for this retreat will be homemade and catered by "JOY Of Nutrition" which is a family run fruitarian, vegan and raw vegan nutrition business. Healthy, delicious and nutritious food to purify and create lightness in the body can be very beneficial on retreat, as you have more energy for a deeper exploration of truth.
In addition, 5 days of eating healthy life-affirming foods is a great way to be more conscious of the potentially addictive eating habits of the egoic-mind. This can help to release unconscious-mind-patterns and be more present for what is arising in the moment.
All food and catering is included in the price of this retreat!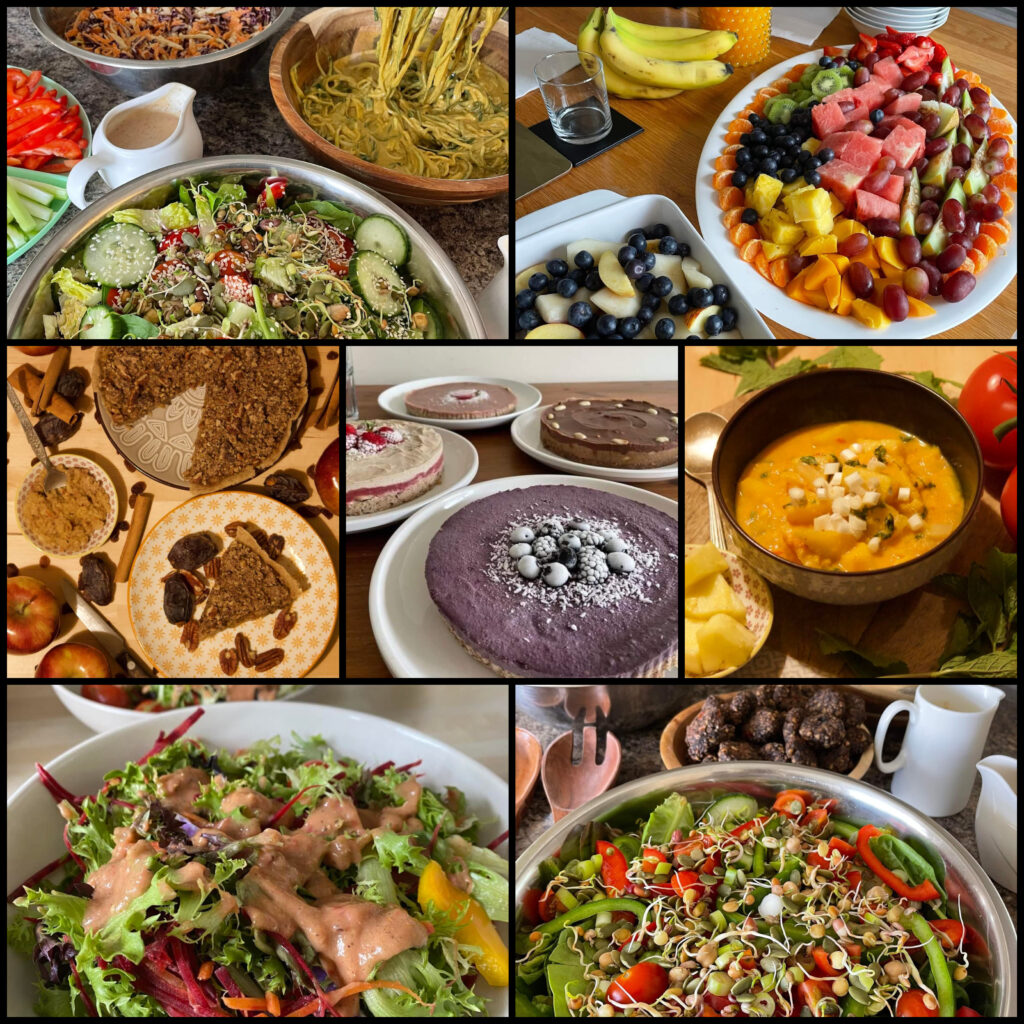 Retreat Venue – The Hill Coachouse, Sinfin Ln Barrow Upon Trent, Derby, DE73 7HH
Retreat 1st – 5th of May 2023
See the options below to secure your place. (This retreat is for a limited amount of participants and so spaces may go fast.)
Full Payment Options (Super Early Bird runs until February 20th)
1 – Super Early Bird – Shared Bedroom + Full Catering (£500.00)
2 – Super Early Bird – Single Bedroom + Full Catering (£620.00)
Secure Deposit Options
1 – Secure Deposit – Single Bedroom + Full Catering (£230.00)
2 – Secure Deposit – Shared Bedroom + Full Catering (£180.00)
Please use the "buy now" button and drop down menu to select your option.
If you would rather book via bank transfer, or are unsure about booking, then please email us at christopherjaismith@gmail.com
PLEASE NOTE: All deposits and full payments cannot be refunded once paid.