Being In Truth – Open Meeting
September 23, 2021 @ 6:30 pm

-

8:30 pm

£5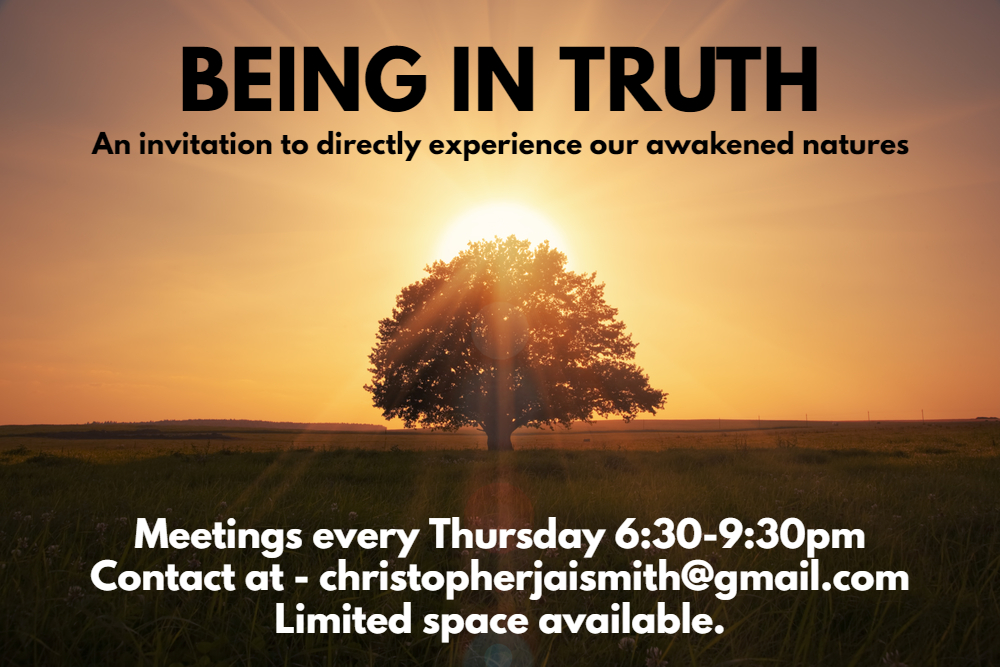 What is "Being In Truth"? Originating in ancient India, Satsang, which can be translated as "being in truth", is a rare and special meeting where we come together in the spirit of truth, to reconnect with what we "truly are", the Eternal Essence, beyond our "psychological sense of self" (ego).
You are an Eternal Being, and Satsang is an immediate opportunity to rediscover and reconnect with that.
WHO ARE THESE OPEN MEETINGS FOR?
These meetings are for those who are genuinely seeking spiritual truth, or that wish to be free from unhappiness, or who are officially a seeker on the spiritual path. It is a great opportunity to ask questions. All meetings begin with the invitation into "silent sitting" (natural meditation).
These meetings are a preparatory step to potentially private Satsang and Initiation with Christopher.